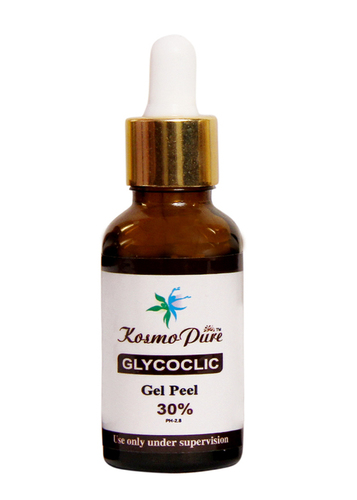 Glycolic Peel
Product Code : 04
Product Description
Kosmopure Glycolic Peel
Kosmopure Glycolic Gel Peel Is The Peel With International Formula
Glycolic Peel Brighten Skin, And Help With Acne And Oily Skin, "It Can Lighten Brown Spots And Help Even Out Skin Color
Glycolic Acid Is A Type Of Alpha Hydroxy Acids (Aha), Popular Ingredient That Cause Exfoliation, Or Shedding Of Dead Skin Cells. The Amount Of Exfoliation That Occurs Depends On How Much And Which Kind Of Aha Being Used, Its Ph Level, And Other Materials Used In The Product. [Source: Fda] Exfoliation Is An Important Part Of Your Skin-Care Routine, Because It Brightens A Dull Complexion, Sloughs Off Dead Skin Cells And Leaves Your Skin Soft And Smooth. If You'Re Acne-Prone, Removing These Dead Skin Cells Also Makes You Less Likely To Break Out. Some Skin Care Experts Also Believe It Helps Prevent Fine Lines And Wrinkles.
Using A Glycolic Peel Can Lessen Wrinkles, Rejuvenate Skin, Minimize Acne Scarring, And It Helps Medicine Penetrate Better And Work More Effectively
The 30% Is Very Safe When Used As Directed, But Is A Strong, Professional Strength Peel (Ph 2.8) And Should Be Used Only As Directed.
Kosmopure Glycolic Peel Is A Light Peel And Is Suitable For All Skin Types And Both Beginners And Experienced Peelers.
Suggested Use:
SCARS.

PIGMENTATION.

FINE LINES.

WRINKLES.

SUN DAMAGE.

BLACKHEADS.
Accept only bulk inquiries Looking For Distributor.
Contact Us
Mira Road (E), Thane, Mira Bhayandar, Maharashtra, 401107, India
Phone :+917259629080