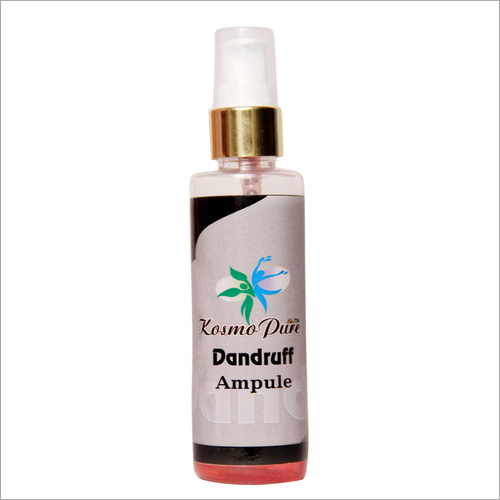 Product Description
KOSMOPURE ANTI DANDRUFF AMPULE
Dandruff Is The Shedding Of Dead Skin Cells From The Scalp.[1] As Skin Cells Die, A Small Amount Of Flaking Is Normal , Which Can Also Be Accompanied By Redness And Irritation.
Dandruff Is A Common Scalp Disorder Affecting Almost Half Of The Population At The Post-Pubertal Age And Of Any Sex And Ethnicity. It Often Causes Itching. It Has Been Well Established That Keratinocytes Play A Key Role In The Expression And Generation Of Immunological Reactions During Dandruff Formation. The Severity Of Dandruff May Fluctuate With Season As It Often Worsens In Winter. Most Cases Of Dandruff Can Be Easily Treated With Specialized Shampoos.
SUGGESTED USE:
Apply This Ampoule 5 To 7ml On The Scalp Keep It Over Night And See The Result After 1st Wash Upto 20 To 30% Depend Upon Your Skin Type .
This Product Mainly Contains Vitamin B5 &Tea Tree Oil.
INSTRUCTIONS :
Do Not Apply N Oily Hair Apply On Scalp. Keep It Overnight Men N Women Can Apply On Daily Uses For Better And Guaranteed Results......
Accept only bulk inquiries, Looking for Distributor.
Contact Us
Mira Road (E), Thane, Mira Bhayandar, Maharashtra, 401107, India
Phone :+918068095569